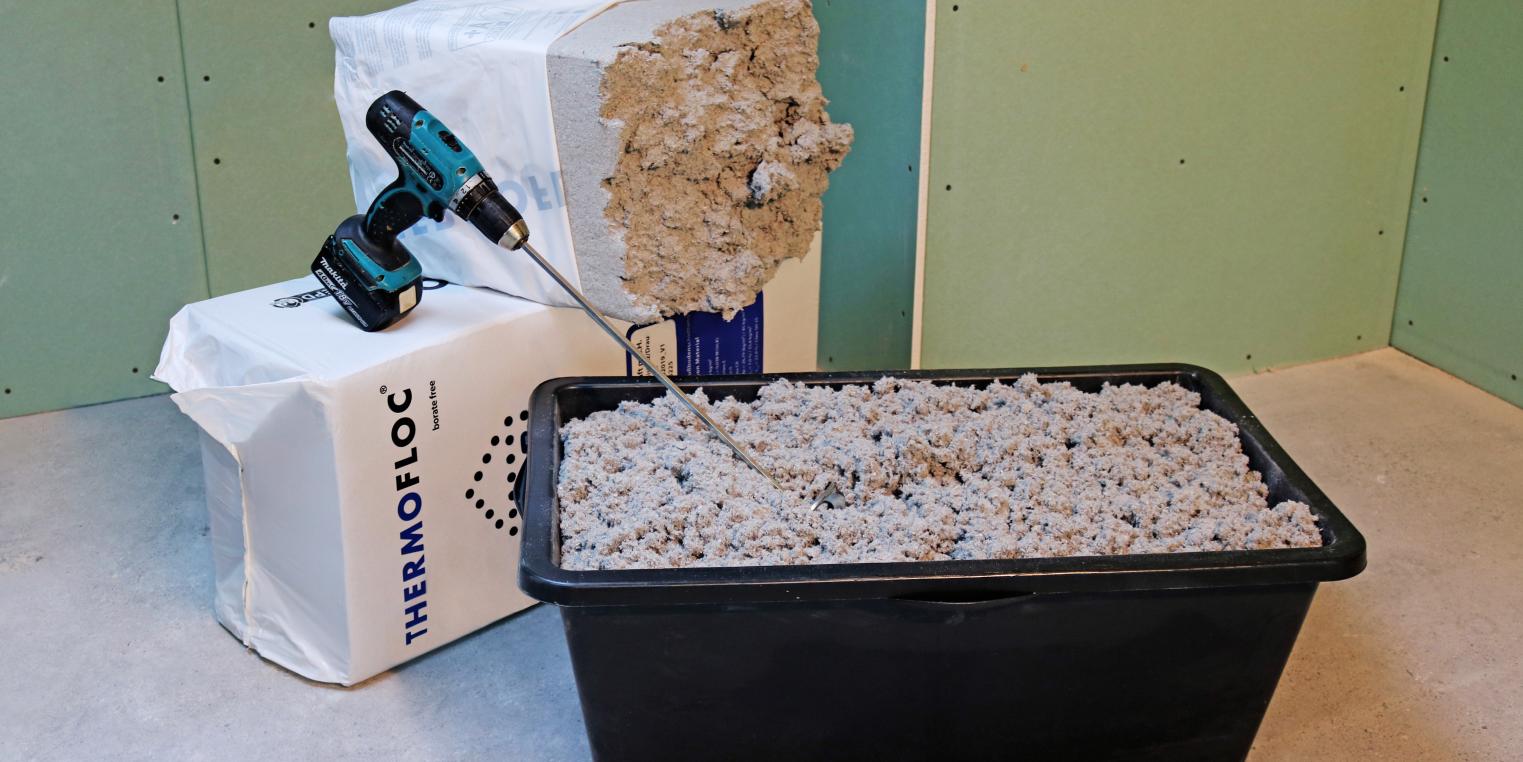 FLOOR INSULATION
Ultimate thermal and sound insulation.
This floor insulation option is not just easy to handle but also a brilliant alternative: In contrast to floor insulation in mat form, THERMOFLOC loose fill doesn't have to be previously cut to size thus keeping waste to a minimum. With this floor insulation method, the material requirements can be exactly calculated in advance before being poured on evenly to achieve the desired insulation thickness and then spread to form a level surface. Material consumption is approx. 35 kg/m³. The technical performance is the same as the blown-in insulation.
Two times first-rate insulation.
Customers deciding on floor insulation with THERMOFLOC loose fill, can look forward to an outstanding product: While guaranteeing optimum thermal insulation performance, the loose fill also has excellent acoustic absorption properties. As well as helping reduce energy bills, THERMOFLOC simultaneously allows for a most comfortable living space climate.
Floor insulation with minor static load
In contrast to the blown-in insulation, THERMOFLOC loose fill is processed by hand. In order to ensure premium quality, the insulation material is less compressed in the packaging. The floor filling is exclusively used as a non-load bearing insulation for horizontal applications – like, for example, in top storey ceilings and between floor joists. The use of loose fill insulation generates only minor static stress.
Loose fill for floor insulation - all benefits at a glance
Simple handling
Can be calculated exactly
Ultimate thermal insulation
Perfect sound insulation
Minor static stress
Energy saving floor insulation
Comfortable indoor environment
Installation
To process the THERMOFLOC floor filling a tub, a drill, a paint stirrer and a rake are required:
The compressed insulating material is broken up into coarse pieces and placed in the tub.
The insulating material is loosened up using a drill and a paint stirrer until a loose fluffy filling is formed.
The insulating material is then tipped into the structure and spread out evenly without gaps throughout the structure using a rake.