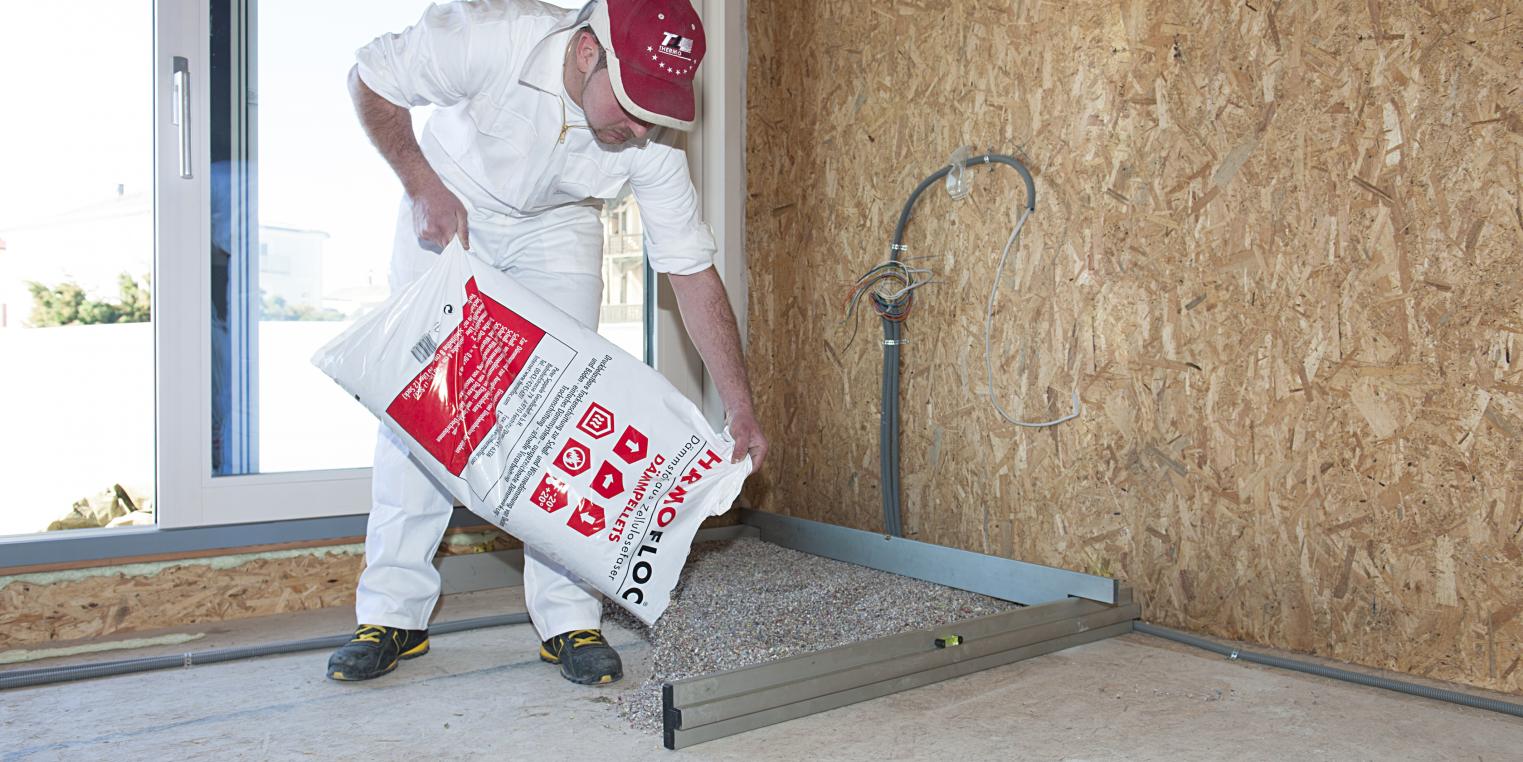 INSULATION PELLETS
For supporting insulation layers.
THERMOFLOC insulation pellets are granules made from cellulose fibers. No matter whether you have a concrete slab or a wooden beam ceiling – the insulation qualities of both types of construction can be markedly improved using THERMOFLOC insulation pellets. What's more, the pellets provide outstanding sound insulation. They are furthermore ideally suited as a supporting insulation layer due to the high bulk weight (455 kg/m³).
THERMOFLOC insulation pellets are especially well suited for floor fillings. The granules are 3 to 8 mm in size and are simply poured to the desired depth and then spread to form a level surface. In this way, subfloor constructions can be created quickly with an installation height ranging 30 mm to 80 mm.
THERMOFLOC insulation pellets - all benefits at a glance
Made from natural cellulose fibers
Improved insulation properties
of timber and concrete
For floor filling
Quick creation of subfloor constructions