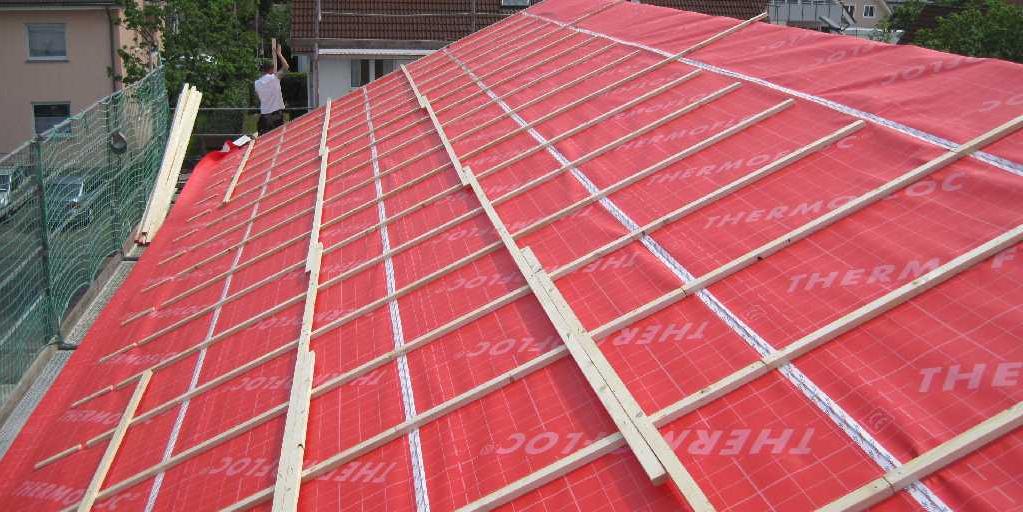 Breather Membrane
optimum protection against rain and wind.
The THERMOFLOC breather membrane protects the building from driving rain preventing any penetration of moisture into the roof or wall structure. The breather membrane is installed on the roof supports with the upper layer overlapping the one below and secured by concealed stapling to provide optimal protection against wind and rain.
THERMOFLOC breather membrane: a brilliant all-rounder
The weatherproof THERMOFLOC breather membrane consists of coated polyester fabric, thus being UV-stable, highly tear-resistant and extremely open to diffusion. This makes it ideal for outside formworks using MDF panels (e.g. DWD panels) and all forms of thermal insulation materials as well as for the installation behind partly open facades, the so-called suspended facades.
THERMOFLOC breather membrane - all benefits at a glance
Protection against moisture
Rain and wind proof
Tear resistant
Extremely open to diffusion
Perfect for exterior and suspended facades