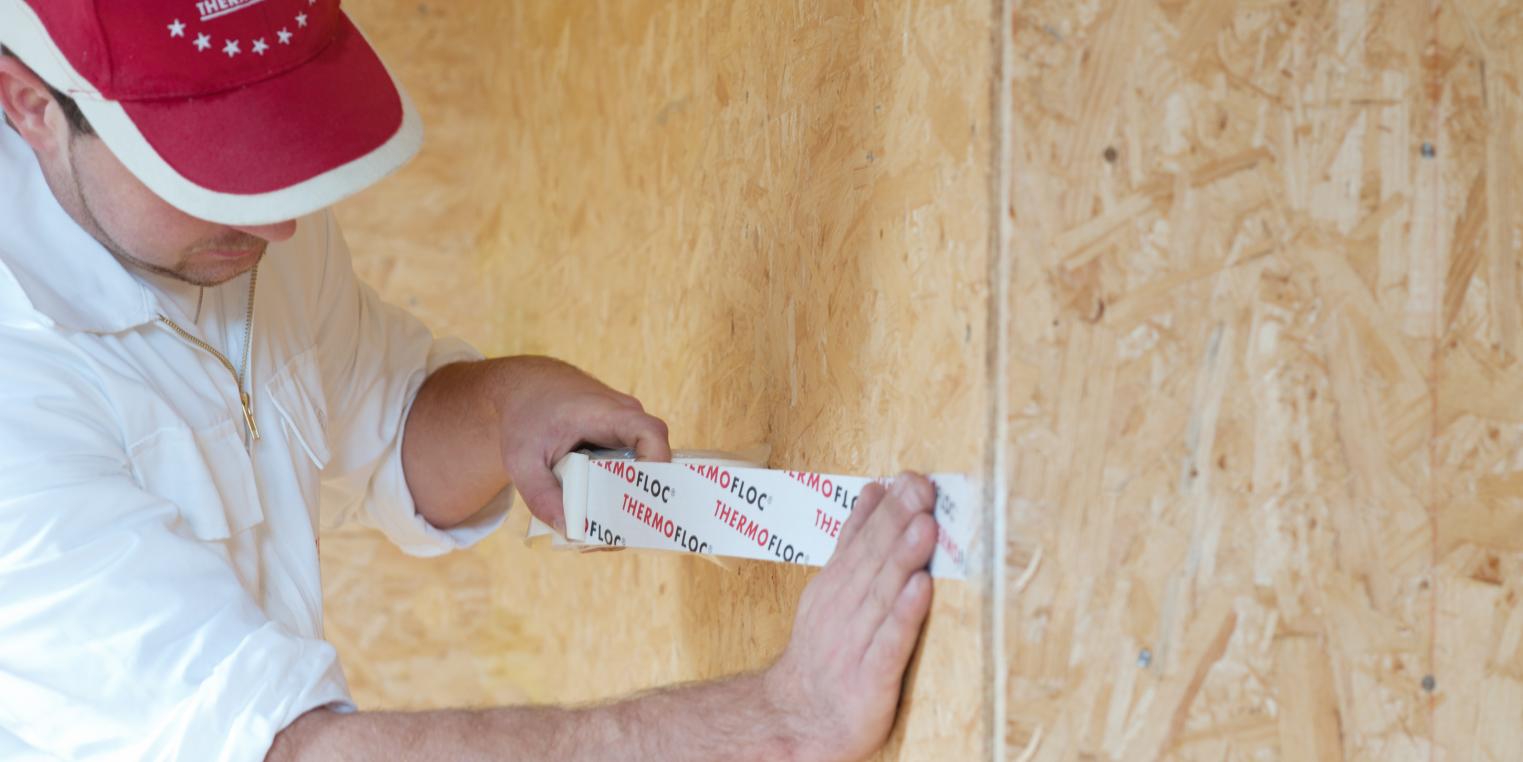 ADHESIVE PRODUCTS
Indispensable for thermal insulation.
THERMOFLOC offers 3 types of adhesive products that are specially adapted to our system providing a continuous and efficient THERMOFLOC insulation system.
THERMOFLOC adhesive tape 5 cm & 6 cm
The adhesive tape is used for airtight sealing of the THERMOFLOC vapor control layer and breather membrane. It can also be used for airtight masking of the joints of timber product boards (e.g. OSB boards, plywood panels).
THERMOFLOC adhesive tape 14,6 cm
This adhesive tape is especially used for the sealing of the blow-in openings.
THERMOFLOC universal adhesive tape
The long-lasting jointing adhesive with high elasticity is mainly used for joints of vapor barriers and vapor seals of all kinds as well as for PE, aluminum and PA layers and absorbent bases such as plaster, wood, concrete, carpet, edging, etc.