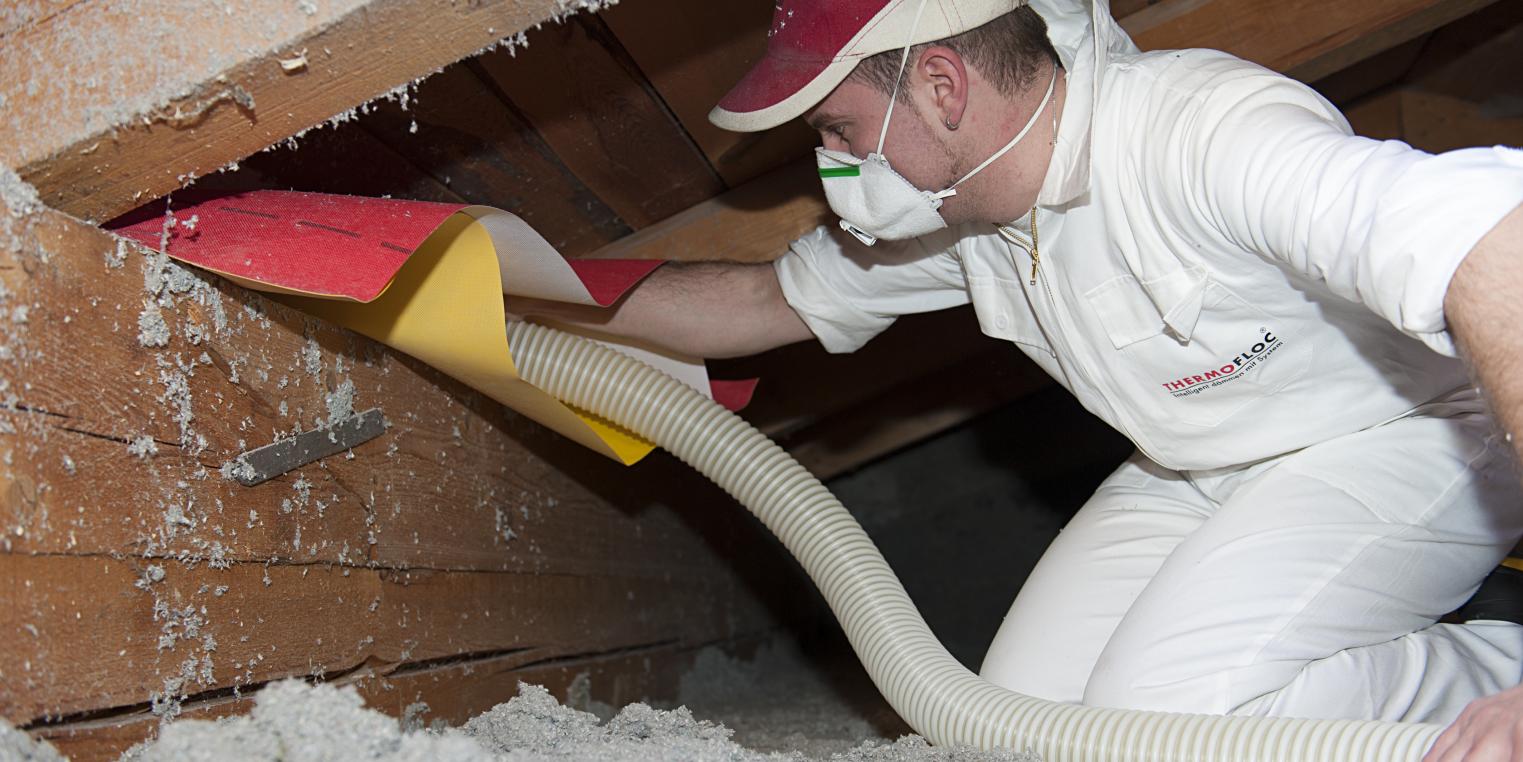 THERMOBAG System
Insulation of existing structures.
The THERMOFLOC THERMOBAG system provides a way to insulate existing roof areas clean and cost-effectively. The only requirement is suitable access to the partitions via the top storey of the building. The THERMOBAG consists of a vapor barrier on the room side (SD value approx. 10 m) beneath a vapor open (SD value < 0.04 m), water impermeable PP membrane on the outside for optimum protection of the thermal insulation.
Good to know...
The THERMOBAG system is not a replacement for a functioning sub-roof; rather it protects the installed insulation against weather-related moisture and airflow. It must be kept in mind, that due to the set size of the compartment space, there are limits as to the thickness of the insulation layer (maximum thicknesses up to 20 cm can be achieved).
THERMOBAG system – step by step:
Put the THERMOBAG in the compartment space. Carefully and with the help of rods if required, position the empty THERMOBAGS into the optimum position.
Cut the THERMOBAG to the respective compartment lengths, fold accordingly and seal on one side with staples. Now, the THERMOBAGS can be inflated with blown-in insulation until the
compartment space is completely filled. Then, the bags are securely sealed with staples and adhesive tape. The rafter insulation is finished!