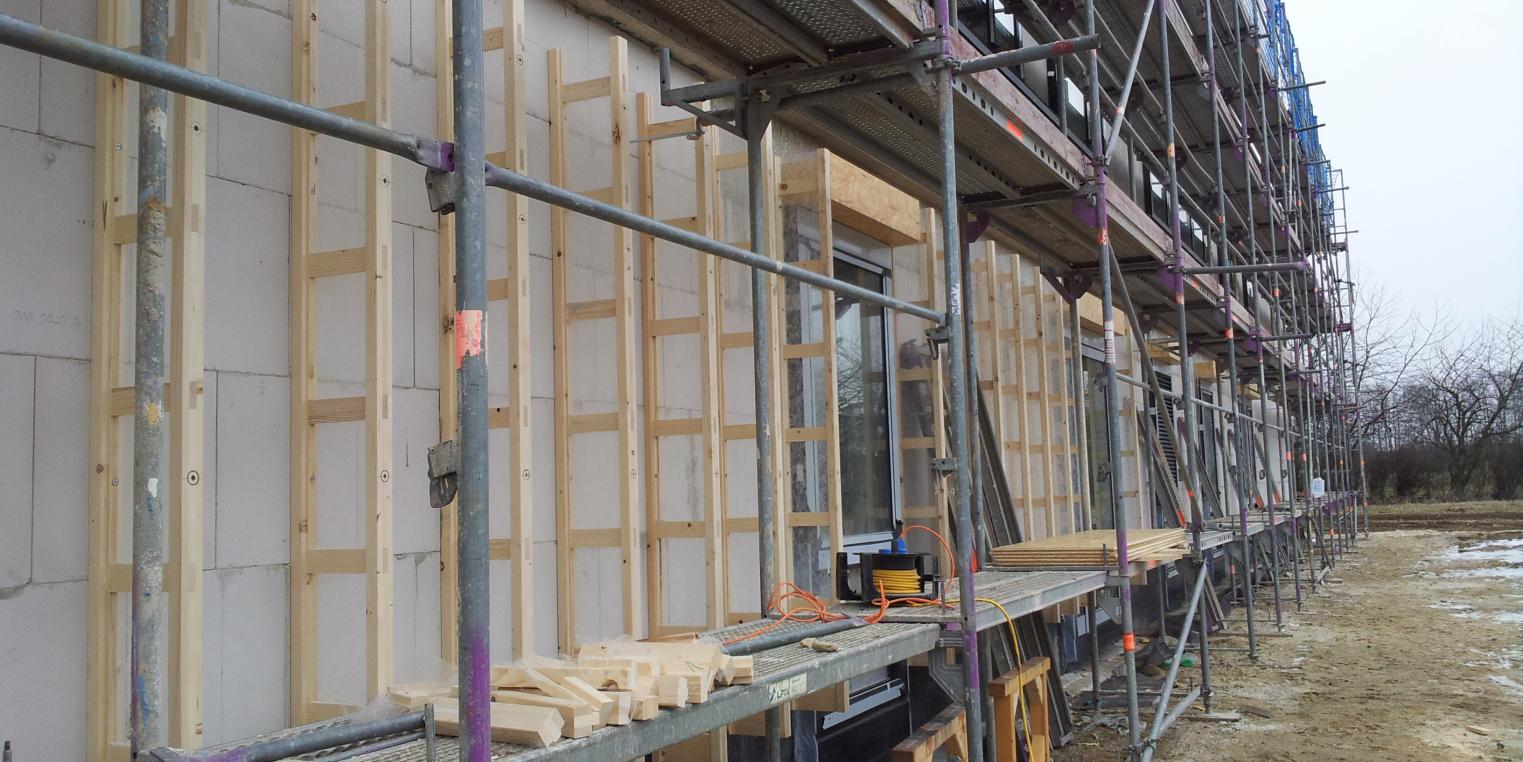 Facade-Insulation
The best time to think about thermal insulation of the external walls is when the façade is being renovated or when you are considering replacing your windows. The heat transmission coefficient, U-value in short, indicates the thermal quality of material and building components: the lower the U-value the better the thermal insulation property.
High-quality insulation makes a house more energy efficient, keeping it cooler in summer and warmer in winter, both factors that not only improve living quality but also require less energy input. A façade insulation is similar to a protective envelope for the building substance increasing its value in the event of a sale of the building. External insulation is the most suitable solution for insulating walls.
It is mainly conducted as composite insulation system (WDVS) or rear-ventilated façade. In the case of this type of insulation, thickness is not limited and thermal bridges can be easily avoided if the work is professionally executed.
Outside Wall, Solid Wood Panels
* THERMOFLOC insulation thickness in mm = calculated U-value (W/m²K)
Outside Wall, Outside Insulation on solid masonry
* THERMOFLOC insulation thickness in mm = calculated U-value (W/m²K)
An excerpt from the references: Facade-Insulation
Further areas of application